TV & Motion Picture SFX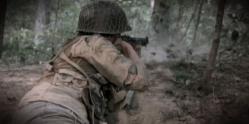 Theatre Effects is your one-stop-shop for all your television & motion picture special effects needs.
We know all productions are different and each project is unique. As such, it's extremely important to have a trusted materials source to rely on. Our customer service team can help! Whether your order is for a production shooting in 6 months... or tomorrow, we are here for you and will do everything in our power to get you the quality special effects gear you need.
Below are some of the most popular categories and products for tv & motion picture special effects. Need help finding the right product for you? Never hesitate to call us: 1-800-791-7646
Popular Categories
Professional Stage Pyrotechnics

Ultratec™ Pyro
Le Maitre™ Pyro


Fog & Haze
Snow & Bubbles

Power Tiny

Ultra Handy Fogger

Mini Mist $1,100.00

$910.00 On Sale!


Angel Fire Flame Paste

MICRODETS

Webcaster Gun Refill Sticks

DIFFUSION - Cloud in a Can

Tiny FX

Smoke Cloth

White & Colored Smoke Cartridges

Gaffers Tape

Fiber Wizard™

Orka Fogger

G300

G3000 Fog Effects Generator

Oxral Electric Matches

ROBOTICS

Breakaway Bottle Sample Pack

Candle Lite Sticks, 5" & 12"

Silent Storm DMX Snow Machine

RE-5 Fan DMX

Theatre Effects Snow Liquid

SnoBiz®
Fine Flakes

SnoBiz®
Regular Flakes

GForce 3

Viper NT

Viper S

Pyrowizard™ Flash Cotton

Pyrowizard™ Flash Paper Sheets

Theatre Effects Low Lying Fog Fluid

Theatre Effects Premium Fog Fluid

Theatre Effects Quick Dissipating Fog Fluid