Pyrowizard™ Flint Flasher

Part #: MG04

Price: $19.95
Description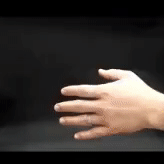 The Pyrowizard™ Flint Flasher is a heavy-duty mechanical device that creates a nice flash of fire. Can also be used to create electrically crackling sparks. So useful you will carry one everywhere you go! Great for magic shows, wizard costumes, etc.
Extremely popular for productions of Wizard of Oz or Damn Yankees. Also great for use as an "attention-getter" for speeches and corporate events. (Wake up the audience with a burst of fire from your "bare" hands!)
So small it can be used while holding other props; can be used in right hand or left; can be shot up or down. Spark Wheel Assembly is machined out of brass and construction is all metal. Requires Pyrowizard™ Flash Cotton (not included). Also works with Flash Paper (with a small amount of Flash Cotton). Our Electric Sparkle Additive is optional to create an "electrical explosion" of sparks.
Specifications:
Dimensions: 1/2" diameter x 1/2"
Ignition: Spark Wheel Assembly
Requires Pyrowizard™ Flash Cotton (not included)
Must be 21 years of age * Only sold to professionals * Does not ship outside the USA
---
Handheld Devices Category Information
These devices hold Pyrowizard™ Flash Cotton, and optional Flash Paper or Electric Sparkle Additive. (You must not use Flash Powder or Flame Powder in a handheld device.)