Pyrowizard™ Flint Flasher Kit

Part #: MGK04

Price: $40.95
Shoot fire from your hand!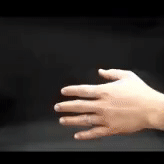 That's right, fire! Nothing commands attention or makes people say "What was that?!?!" better than a quick flash of flame.

The Pyrowizard™ Flint Flasher™ is a metal finger-ring connected to a little pot that has a flint wheel, like the one on a cigarette lighter. It is easy to load and use, requires no skill or practice, and is small enough to hide in your hand. At the right moment, you strike the flint wheel with your thumb and . . . whoosh, a large flash of fire streaks up from your hand! You can even add white crackling sparks to the effect. When you do this effect you WILL have everybody's attention.

This kit contains our heavy-duty Pyrowizard™ Flint Flasher™, plus enough Pyrowizard™ Flash Cotton and Electric Sparkle Additive to fire it more than 20 times. No batteries are needed. The products are packed in an attractive clear acrylic box for display and storage. The Pyrowizard™ Flint Flasher Kit™ is a super value and makes a terrific gift for the budding pyrowizard in all of us.
Specifications:
Always act responsibly when using special effects!

Kit Contains:
(1) MG04 Pyrowizard™ Flint Flasher™
(1) FP11 Pyrowizard™ Flash Cotton - 4 gram packet
(1) FC22 Electric Sparkle Additive - 1 Ounce Bottle