---
POPULAR CATEGORIES:




---
The Geyser™ Cryo / Pyro Simulator
Add Drama To Any Performance

Give your audience the awe and eye-candy they will talk about long after your show! Make a statement with the Geyser™ - a unique effect fogger that adds a touch of drama to any performance. This powerful fogger blasts a vertical stream of safe, water-based fog while simultaneously illuminating it with 21 high-power (3W) LEDs. A combination of red, green and blue LEDs allows you to easily mix the perfect color to illuminate the fog.
Perfect for venues where pyro is not allowed but you need that added punch on-stage. A great example of this is the stage appearance and disappearance of the witch in the Wizard of Oz. There are endless uses for the Geyser. It can be sat on the stage, mounted upside down in your light grid, or hung on a side bar and shot off sideways. One Geyser is cool -- multiples are totally awesome!
---
Professional Fog Machines & Fluids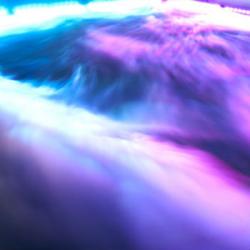 Fog machines are perhaps the most widely used special effects device in the theatre today. Advances in technology over the past several years have developed them from noisy boxes emitting foul-smelling smoke into fairly quiet devices capable of producing huge amounts of virtually scent-free fog. Fog machines have also dropped in price significantly over the years so that, today, a fog machine is within the budget of almost any school or community theatre group. Theatre Effects is one of the largest suppliers of theatrical fog machines and fog fluids in the United States, and we are proud to offer quality machines by the following manufacturers:
More information on the quality machines we carry can be found by following the manufacturer's links above, or browse our entire Fog & Haze Machine collection. Don't forget: always used quality Fog Fluid for optimum results and extended life of your machines!
The world's LARGEST manufacturer of hand-held pyrotechnics - since 1975
Our goal is to supply you with the products that you need to create all of your effects, quickly, efficiently, and at a reasonable price. We want to be your one-stop special effects shop!
Unlike other companies, we are ALWAYS happy to speak with our customers; answering questions, and helping them find the right products to create their desired effects. Check out our Fun FAQs & Helpful Hints section for some of our favorite topics over the past 40 years. You are welcome to call us anytime at 1-800-791-7646.