POPULAR CATEGORIES:




---
Got Snow? We Do!
Don't Let Snow Effects Bury You...
Theatre effects is your one-stop-shop for all your snow needs. Snow Machines, Snow Fluid, Artificial Snow, and white tissue confetti. We have it all! Whether you're doing a production of The Nutcracker, working on a Broadway tour, or just really want to impress your friends and family with your awesome holiday display - we have the products you need.
Our Wizard Snow (artificial snow flakes) are perfect for doing drops from snow cradles. It's reusable, making it an economical solution for most installations. Snow machines create a photo-realistic evaporative snow effect, allowing for seamless integration into your design, but without the hassle of cleaning up the mess (it "melts" like real snow, without leaving any residue).
More information on these systems can be found by following the links below.
Need help finding the right products for your production or special event? Feel welcome to contact us with any questions: 1-800-791-7646

---
The Vesuvio RGBA Cryo / Pyro Simulator
Professional Pyrotechnic Simulator
This vertical effects fogger really packs a punch! Creating a photo-realistic pyrotechnic effect at a fraction of the cost, the Vesuvio RGBA gives you the safety of a fogger but with the eye-candy of a flame projector. Similar to the Geyser P6, the Vesuvio RGBA (with Red, Green, Blue, & Amber LEDs) illuminates voluminous fog bursts for multi-colored atmospheric columns, bringing a new level of effects to your production.

Vesuvio™ RGBA features a quick heating 1.6 kW heater and a 2.5 L fluid tank for dependability in production, and features an incredible 40,000 cubic feet per minute output (CFM), bringing a huge punch to your show.
---
The Geyser™ P6 Cryo / Pyro Simulator
Add Drama To Any Performance

Give your audience the awe and eye-candy they will talk about long after your show! Make a statement with the Geyser™ - a unique effect fogger that adds a touch of drama to any performance. Never worry about the hazards of toxic chemicals, real fire, or heavy CO2 canisters. This powerful fogger blasts a vertical stream of safe, water-based fog while simultaneously illuminating it with 6 high-power (7W) penta-color (RGBA+UV) LEDs. Precise control over the LEDs allows you to easily mix the perfect color to illuminate the fog, creating a photo-realistic "flame thrower" or "flash pot" effect.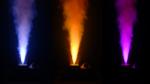 Perfect for venues where pyro is not allowed but you need that added punch on-stage. There are endless uses for the Geyser. It can be sat on the stage, mounted upside down in your light grid, or hung on a side bar and shot off sideways.
More Information
---
Professional Fog Machines & Fluids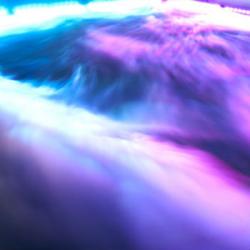 Fog machines are perhaps the most widely used special effects device in the theatre today. Advances in technology over the past several years have developed them from noisy boxes emitting foul-smelling smoke into fairly quiet devices capable of producing huge amounts of virtually scent-free fog. Fog machines have also dropped in price significantly over the years so that, today, a fog machine is within the budget of almost any school or community theatre group. Theatre Effects is one of the largest suppliers of theatrical fog machines and fog fluids in the United States, and we are proud to offer quality machines by the following manufacturers:
More information on the professional machines we carry can be found by following the manufacturer's links above, or browse our entire Fog & Haze Machine collection. Don't forget: always use high-quality Fog Fluid for optimum results and extended life of your machines!
---
The CANDLE LITE™ by City Theatrical
Reacquaint Yourself With An Old Flame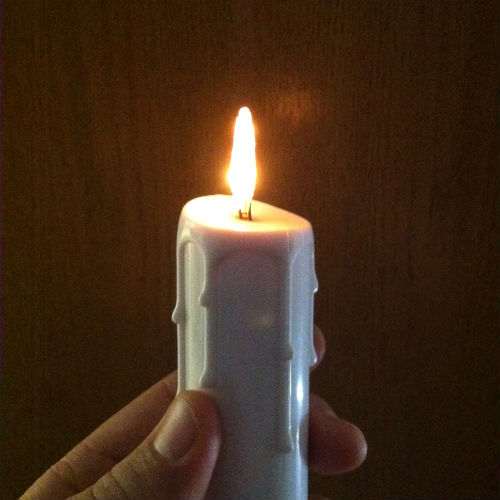 The best & safest simulated candle on the market. These electronic candles give a truly realistic flame-like appearance. Used wherever fire laws prohibit real flame, they are ideal on stages and in public haunted houses. The candles are superbly designed and constructed devices, featuring a tiny logic circuit and three very bright bulbs.
More Information and Product Video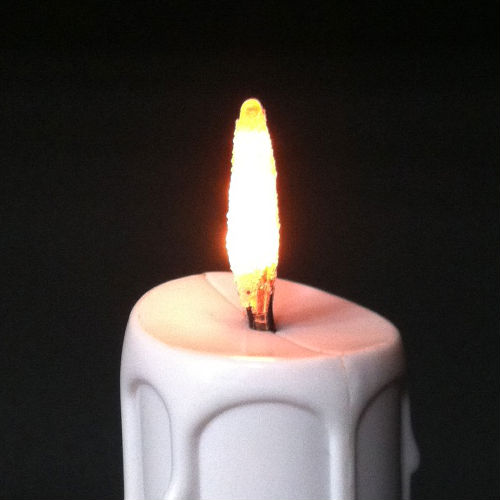 The logic circuit controls the flicker of the bulbs to simulate the look of a real candle.
The bulb closest to the base of the candle flickers very slowly, the middle bulb a little faster and the top bulb flickers quickly and simulates the dancing flame of a burning candle.
The three bulbs are encased in a flame shaped translucent shell to protect them and to soften and diffuse the flicker effect.
---
NEW

Fairy Berries®
The Magical Firefly Effect


These wonderful little marvels may be the most versatile (and cutest) LED lights we've ever seen!
Each Fairy Berry consists of a tiny LED, encapsulated inside of a water-proof plastic shell. The LED gently fades on and off, creating a beautiful firefly effect. One Fairy Berry is cute, dozens are magical.
Each Fairy Berry is 0.75" and the included batteries will operate the unit for 20+ hours. Batteries can easily be replaced. Fairy Berries can be spread on the ground, added to table decorations, hung from trees, dangled from fishing line, or tossed into your water features. (Yes - they float in water!)

Create a memorable experience for your guests. Not only perfect for special occasions, Fairy Berries also have many uses in the world of Theatre and Special Effects. Hang them from fishing line at various heights above your stage, creating a magical "star curtain" effect at a fraction of the cost. Used in productions of Peter Pan for scenes of flying to Neverland or for creating glowing bugs in "Hakuna Matata." The uses for these little wonders are endless.
Available in 10 colors, making them perfect for any themed event.
Also, check out the NEW Mama Berry®. Twice the size of the Fairy Berry, Mama Berries are larger, brighter, and have a built-in power switch for easier activation.
---
The world's LARGEST manufacturer of hand-held pyrotechnics - since 1975
Our goal is to supply you with the products that you need to create all of your effects, quickly, efficiently, and at a reasonable price. We want to be your one-stop special effects shop.
Unlike other companies, we are ALWAYS happy to speak with our customers; answering questions, and helping them find the right products to create their desired effects. Check out our Fun FAQs & Helpful Hints section for some of our favorite topics over the past 40 years. Need help with a special effects-heavy show? Check out our Show-Specific Effects section. You are also welcome to call us anytime at 1-800-791-7646.